Couples Therapy





When your relationships are in balance, you're full of excitement and joy. You look forward to getting home at the end of the day to share your experiences with one another. When they're out of balance, you can feel lonely sitting side by side. Just walking in the door can cause you to tense up and become overwhelmed with anger, frustration, and sadness. How does this happen? Dr. Sue Johnson made understanding the dynamics at play her life's work, and Emotionally Focused Therapy (EFT) was the result.
I use EFT in my work with couples. EFT gives us a map. It helps us understand where things have gone off track and how to get those old feelings back. EFT is based on science, and it has several research studies that support its validity. Research shows that 90% of couples who complete Emotionally Focused Couples Therapy report significant improvement in their relationship, and these results tend to be sustained over time.
I'll work with you to help you understand what's gone wrong in your relationship and how to get things back on track. I'll help you recognize when you are getting caught in the same old fight and how to stop it dead in its tracks. I don't focus on communication skills or mediation. I help you understand and see each other in a whole new way. This deeper understanding helps resolve poor communication naturally. I'll work with you to understand your needs, fears, and longings, and help you find new ways of supporting each other. I see most couples on a weekly or bi-weekly basis.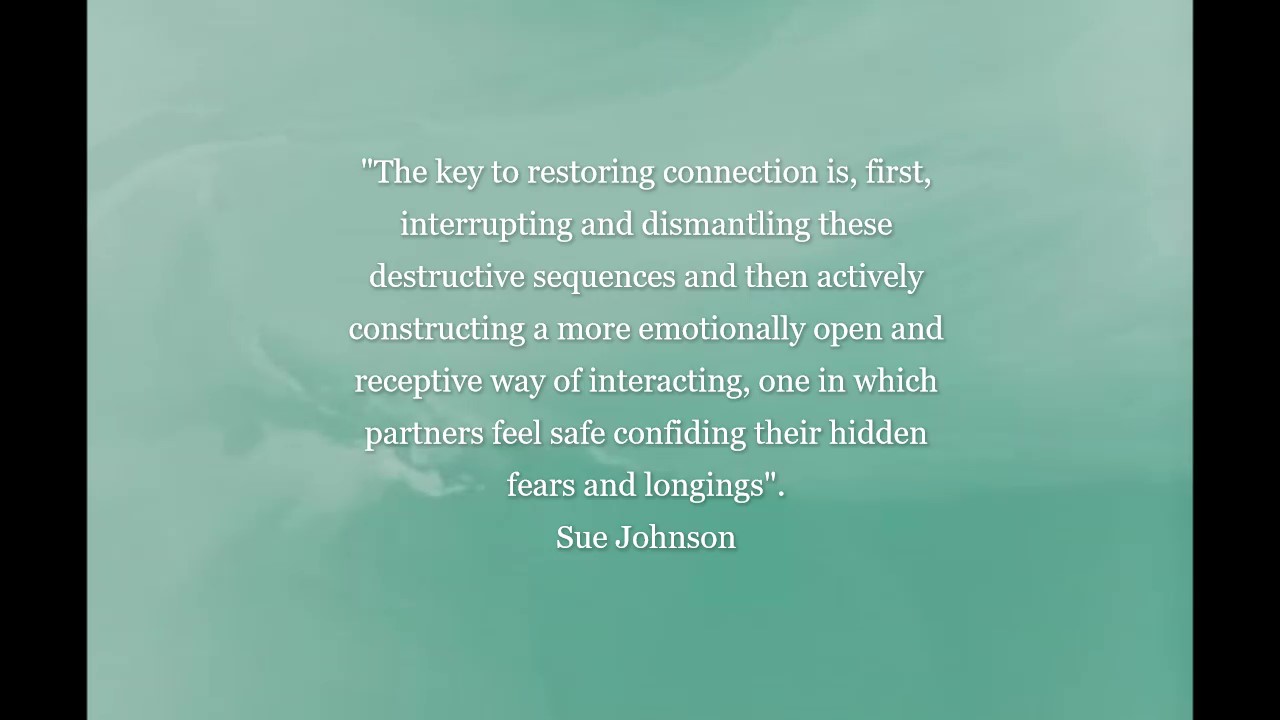 ---
Please contact me to schedule a free initial consultation.
778-587-1314     |     Send Email
I look forward to helping you feel connected again.
---